Local. Family Owned. Trusted.
Top-Rated Power Washing in Oxford
At Excel Cleaning Bros, the customer always comes first. We take pride in offering the highest quality products and service in the industry.
Keeping your home in excellent condition is an ongoing process. Regular maintenance and upkeep are essential for ensuring that your space looks its best. One of the most effective ways to maintain your home is power washing, which can help protect your home from damage, make renovations easier, and increase the value of your property. Power washing helps prevent water damage to wood, stucco, brick, vinyl siding, concrete, and other materials used on the exterior of houses. When dirt accumulates on these surfaces, it can penetrate tiny cracks in the material and cause long-term damage that could put a dent in your upcoming vacation plans with how costly it can be. Pressure washing removes debris quickly and efficiently before it has a chance to cause harm to your property. A good patio or driveway cleaning also prevents algae growth which can lead to mildew and mold issues over time.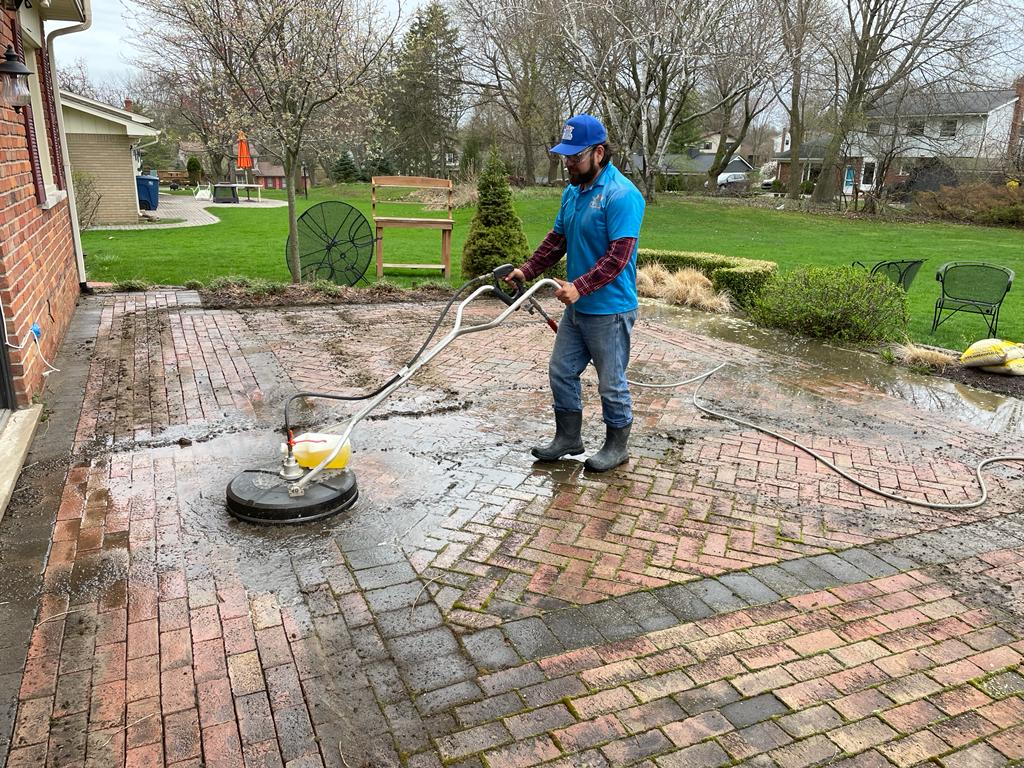 We Offer Concrete & Driveway Washing!
Power washing is also crucial in preparing for renovations, such as painting or staining projects, since it ensures that these tasks are done properly and with lasting results. Even small amounts of dirt or dust can interfere with paint bonding to surfaces properly—which means you may have to repaint sooner than expected if you don't power wash first!
Pressure cleaning also enables new contractors to access hard-to-reach areas when performing repairs or making upgrades around the house. In addition, the appearance of your home has a significant impact on its overall value. So even just minor aesthetic improvements can make a big difference in marketability when it comes time to sell or rent out a property. Pressure cleaning helps keep homes looking fresh by removing dirt and grime from gutters, decks, driveways, pathways, patios, fences—and more. A good power wash and driveway cleaning will help boost curb appeal, so you can make sure any prospective buyers or renters will be impressed by what they see on the outside of your home. Even if you're not in the market to sell your house, it's always a great practice to keep your home in tip-top shape.
We Are One of the Best Power Washing Companies Oxford MI Has to Offer!
If you're in the Oxford, MI, area and are searching for power washing Oxford, MI, we've got the right solution for you and your home. At Excel Cleaning Bros, our team of professionally trained technicians has years of experience providing power washing services and knows precisely how to get the job done right. We use the right amount of pressure and water temperature (up to 200 degrees) to remove dirt and grime from all types of surfaces, including wood, vinyl siding, aluminum siding, stucco, and stone. On top of that, we carry a state-of-the-art commercial power washer which allows us to tackle any type or size project. From patio to fence cleaning, we do cover it all. So if you need power washing Oxford, we're confident we can provide you with expert help.
If you're searching for power washing near me but haven't found an affordable option, we're proud to offer competitive rates for our power washing services that won't break the bank. And not only do we offer affordable prices but also top-notch quality service. Every job is handled with care and attention to detail so that you can rest assured knowing that your home's exterior will be sparkling clean when we're done. As one of the top power washing companies Oxford, MI, has to offer, we know we must provide premier exterior house washing to residents in the area. That's why we take it upon ourselves to continue improving our processes and delivery to reach maximum customer satisfaction every time.
We also offer the following professional services: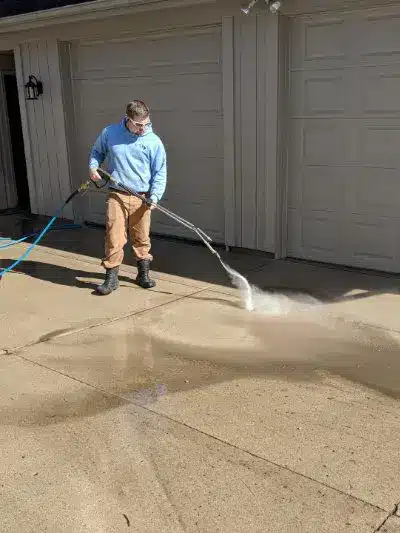 Call Us Today for a Free Quote!
We want to earn your business and turn you into a long-term customer. 
Call Today for Power Washing in Oxford, MI!
Oxford, Michigan, is a beloved suburb of Detroit with a population of just over 3,500. For those looking for a peaceful getaway close to home, Oxford offers two incredible and unique attractions sure to make any weekend complete. The Seymour Lake Township Park has stunning picnic grounds, perfect for afternoon barbecues and relaxing walks through nature. Alternatively, Uphill Farms provides a peaceful retreat from the hustle and bustle of everyday life, offering breathtaking views during nature hikes around a lake. However you choose to spend your time in Oxford, there is something to take away from this charming small town near Detroit.
Whether you're looking to restore the look and feel of your outdoor hard surfaces to their best condition or need immediate washing care, don't hesitate to get in touch with us today. Our power washing services not only help protect and restore these surfaces, but they also effectively remove unsightly dirt, debris, mold, algae, and more. Our experienced team will work with you to design a cleaning plan that meets the individual needs of your space. We are confident that our top-of-the-line equipment and expertly trained staff can give you the results you need—we hope you will contact us soon!