Local. Family Owned. Trusted.
Power Washing Rochester, MI
Top-Rated Power Washing in Rochester
At Excel Cleaning Bros, the customer always comes first. We take pride in offering the highest quality products and service in the industry.
Power washing the exterior surfaces around your home or commercial property is one of the quickest, most cost-efficient ways to increase the beauty of your place and protect your property's building materials, too. If you have been searching for a power washing Rochester, MI, service that is reliable and affordable, then please reach out to the experienced team from Excel Cleaning Bros. We are proud to be one of the most dependable power washing companies in Rochester, MI, has to offer. Our professionals have a wide range of power washing services that we provide to residents and employers in the community.
As a top-rated power washing Rochester company, you can count on us to take care of all of your exterior surface cleaning projects. There is no project that is too small or too large for us to handle. Some of the power washing services we provide include; concrete cleaning, driveway cleaning, walkway cleaning, patio cleaning, fence cleaning, paver stone cleaning, and so much more. We know that you rely on us to treat your property with care, as we clean your exterior surfaces safely and thoroughly. Call us today for power washing Rochester locals rely on!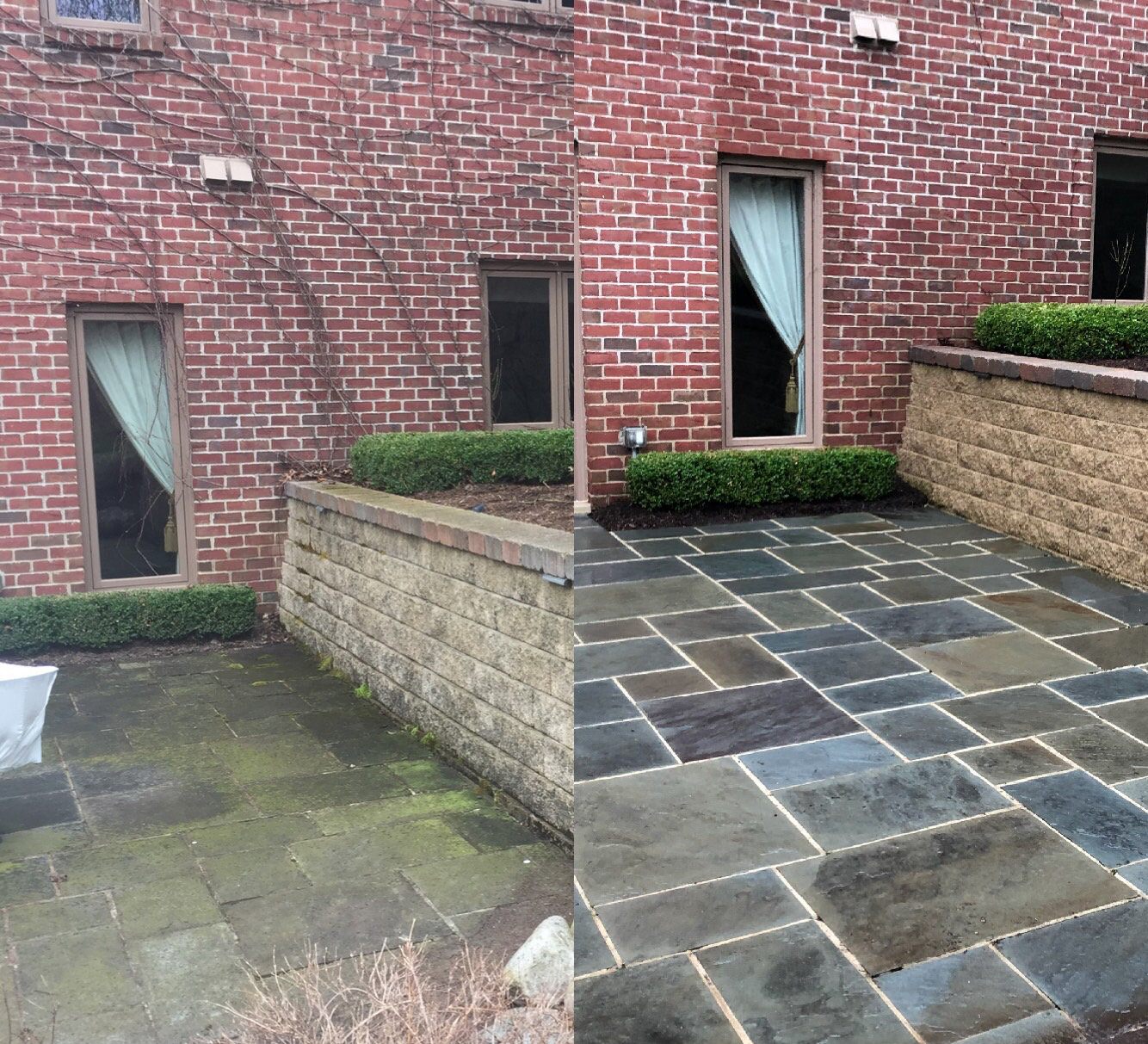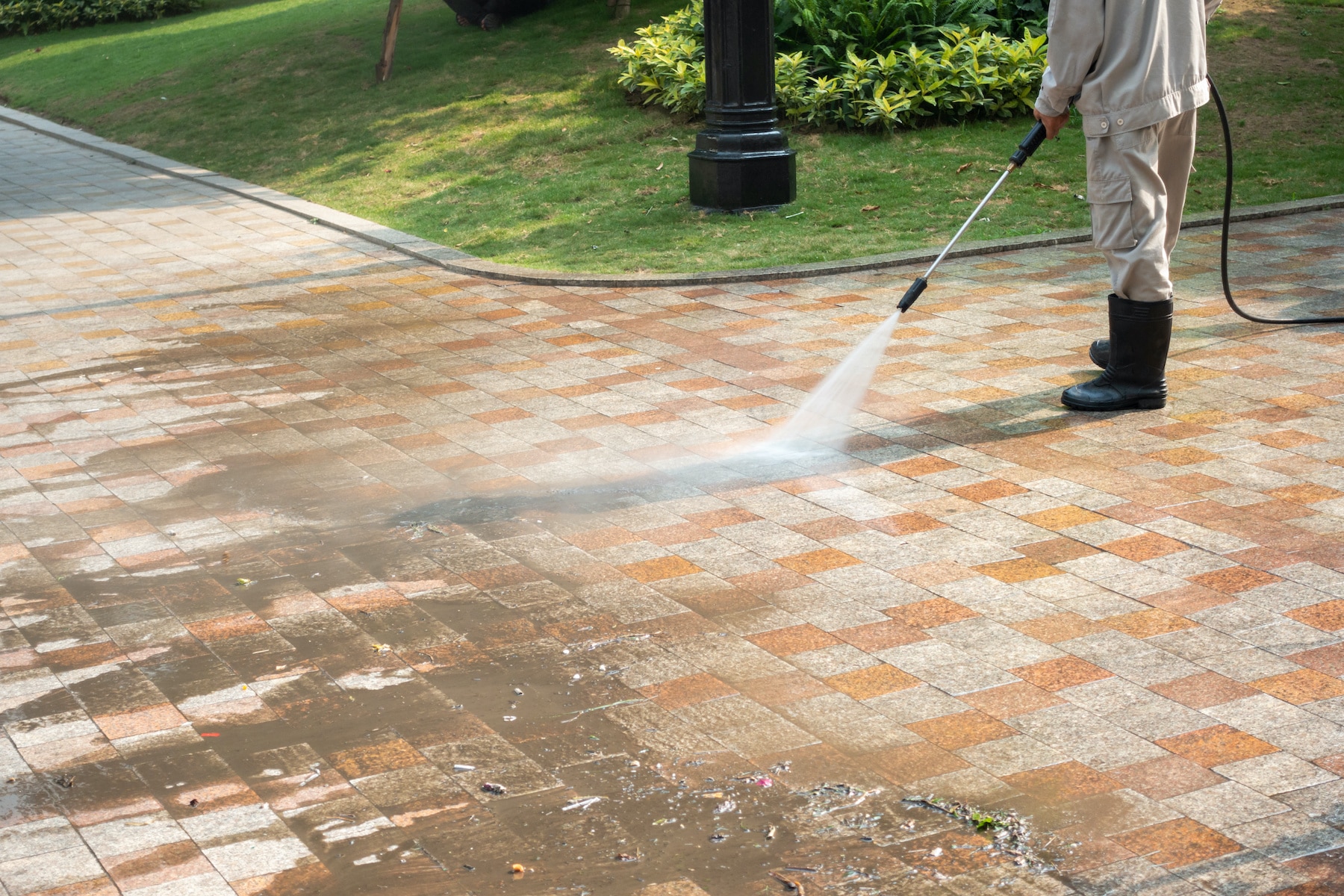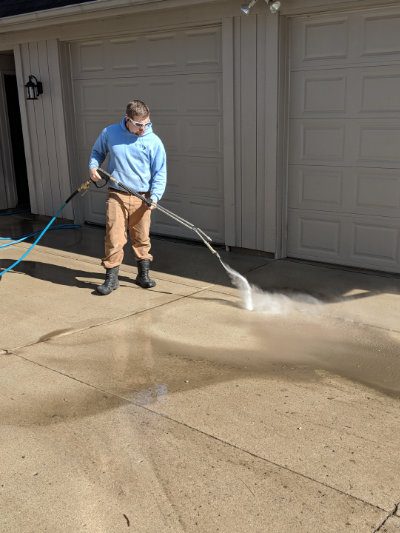 We Offer Concrete & Driveway Washing!
The cleaning crew from Excel Cleaning Bros. is fully equipped with the supplies needed to clean all types of outdoor surface areas. We use top-of-the-line cleansers and our truck-mounted commercial-grade power washing equipment to clean all types of outdoor surfaces. Our power washers use hot water up to 200-degrees to rid the surfaces around your property of dirt, mold, mildew, algae, grime, insect nests, and anything else that has accumulated along the surface area over time. Through our thorough power washing techniques, your surfaces will be restored to their original appearance. We are known to provide some of the best power washing Rochester, MI has to offer!
Most experts suggest that homeowners have their exterior surfaces cleaned about every year or two to protect the surfaces optimally and provide the safest environment for people around the property. Excel Cleaning Bros. is a pressure washing company that is available for a one-time cleaning service, as well as several cleaning packages that may be of interest to you. Our goal is to reach 100% customer satisfaction with every service we perform. 
We Are One of the Best Power Washing Companies Rochester MI Has to Offer!
Rochester is a welcoming and safe community. Approximately 13,000 people live in the community, and many more people visit the area throughout the year. Rochester has much to offer to people in the region, including; a wide array of restaurants, coffee shops, retail stores, family-friendly entertainment venues, and local parks to explore, too. One unique park in the region is Bloomer Park. This 200-acre park offers a bicycle racing track, hiking trails, playground equipment, and so much more. If you live in the area and are looking for reliable power washing companies Rochester, MI residents trust, look no further!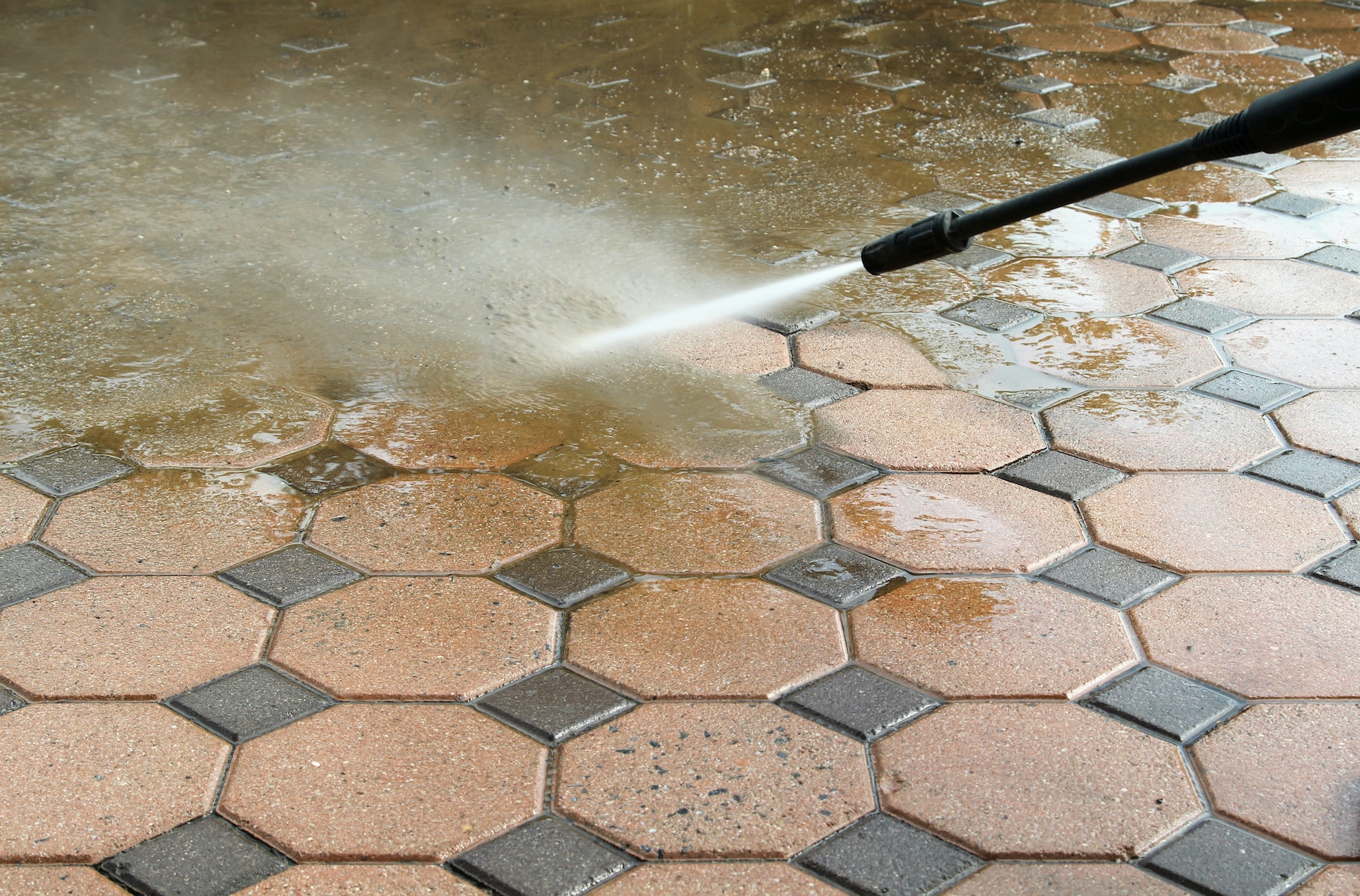 Call Us Today for a Free Quote!
We want to earn your business and turn you into a long-term customer. 
Call Today for Power Washing in Rochester, MI!
If you are a homeowner or a business owner in the area and you have been searching for a power washing near me service that is reliable, affordable, and trustworthy, then please reach out to the dedicated outdoor cleaning crew from Excel Cleaning Bros. We enjoy meeting as many people in the community as we can, and we value the long-lasting relationships we have established in the region. Our professionals understand that your home or business is a valuable asset to you. We want to help you care for your property, and we want to earn your trust and loyalty with our top-rated services.
If you would like to learn more about the power washing services we offer to our customers, then please contact a representative from Excel Cleaning Bros. today. We look forward to providing you with our power washing Rochester MI services!